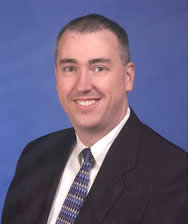 Gary E. Christensen
Professor
Electrical and Computer Engineering
Computational Imaging Group Leader
Iowa Institute for Biomedical Imaging
4324 Seamans Center for the Engineering Arts and Sciences
The University of Iowa
Iowa City, IA 52242
Telephone: (319) 335-6055
Affiliations: The University of Iowa College of Engineering
Iowa Institute for Biomedical Imaging
Iowa Comprehensive Lung Imaging Center
Holden Comprehensive Cancer Center
Welcome to The Univeristy of Iowa located in Iowa City, Iowa.
I am a Professor of Electrical and Computer Engineering and Radiation Oncology. I primarily teach computer engineering and signal/image processing courses at the undergraduate and graduate levels.
My research interests include image processing, medical imaging, deformable shape models, 3D visualization, computer architecture, and parallel computing.
My research involves developing new image registration methods for customizing electronic anatomical atlases, automatic segmentation, modeling anatomical shape for the characterization of normalcy and disease, and brain mapping.
Education
| | | | |
| --- | --- | --- | --- |
| Washington University, St. Louis, MO | B.S. | 1988 | Electrical Engineering (Magna Cum Laude) |
| Washington University, St. Louis, MO | B.S. | 1988 | Computer Science (Magna Cum Laude) |
| Washington University, St. Louis, MO | M.S. | 1989 | Electrical Engineering |
| Washington University, St. Louis, MO | D.Sc. | 1994 | Electrical Engineering |
Positions and Employment
| | |
| --- | --- |
| 1987-1994 | Research Assistant, Biomed. Computer Lab & Electronic Signals & Systems Lab, Washington Univ., St. Louis, MO. |
| 1994-1996 | Research Assistant Prof. of Surgery & Radiology, Wash. Univ. Sch. of Med., St. Louis, MO. |
| 1994-1997 | Director, Craniofacial Imaging Laboratory, St. Louis Children's Hospital, St. Louis, MO. |
| 1996-1997 | Assistant Prof. of Radiology & Surgery, Washington Univ. School of Med., St. Louis, MO. |
| 1996-1997 | Affiliate Assistant Prof. of Electrical Engineering, Washington University, St. Louis, MO. |
| 1997-2003 | Assistant Prof. of Electrical & Computer Engineering, The Univ. of Iowa, Iowa City, IA. |
| 2003-2010 | Associate Prof. of Electrical & Computer Engineering, The Univ. of Iowa, Iowa City, IA. |
| 2006-2010 | Associate Prof. of Radiation Oncology, The Univ. of Iowa, Iowa City, IA. |
| 2010-present | Prof. of Electrical & Computer Engineering, The Univ. of Iowa, Iowa City, IA. |
| 2010-present | Prof. of Radiation Oncology, The Univ. of Iowa, Iowa City, IA. |
| | |
Other Experience and Professional Memberships
| | |
| --- | --- |
| 1986-1988 | Tau Beta Pi - National Engineering Honor Society. |
| 1987-1988 | President, Eta Kappa Nu - National Electrical Engineering Honor Society. |
| 2000-2002 | The International Society for Optical Engineering (SPIE). |
| 1987-present | Institute of Electrical and Electronic Engineers (IEEE), Senior Member. |
Honors
| | |
| --- | --- |
| 1984-1988 | Robert W. Otto Scholarship. |
| 1988 | Outstanding Senior, Electrical Engineering Department, Washington University. |
| 1988 | Academic Excellence Award, Computer Science Department, Washington University. |
| 1995 | Ebbsman Prize Honorable Mention, XIVth International Conference on Information Processing in Medical Imaging, Brest, France. |
| 2004-2007 | Robert and Virginia Wheeler Faculty Fellowship in Engineering |
| 2005 Spring | Obermann Scholar |
| 2007 | 1st place Seimens 2007 Preclinical CT Image of the Year for "Imaging and analysis for the assessment of the normal mouse lung," acquired by EA Hoffman, G McLennan, JM Reinhardt, GE. Christensen, D Chon, E Namati, J Namati, L Shi, JH Song, K Cao, and J Sieren from the University of Iowa. |
| 2008 | Award for Outstanding Achiement in Teaching presented by the The University of Iowa College of Engineering. |