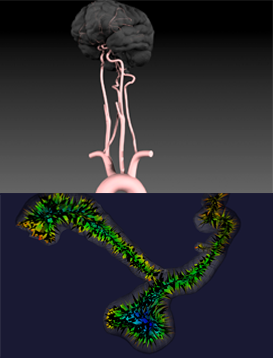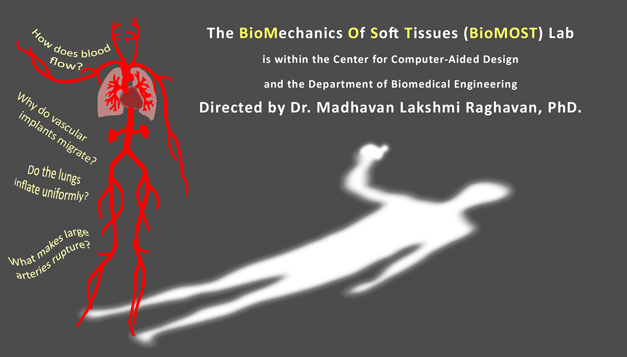 BioMOST Laboratory
Madhavan Lakshmi Raghavan, Ph. D.
Affiliated with CCAD and BME @Iowa

The mission of the BioMechanics Of Soft Tissues (BioMOST) division is to contribute to the understanding, diagnosis, and treatment of diseases of the soft tissue structures in the human body by drawing upon principles in engineering mechanics. The division employs biomechanical experimentation, mathematical modeling, and computational simulations to address issues of interest in the cardiovascular and pulmonary systems.
Intrigued, but can't tell what all that exactly means? A ton of detail may be found in the rest of this site. Navigate using the links on top. The research and lab director's pages provide an overview of research projects. Detailed information on research projects may be seen in the student and staff pages.
Welcome to the BioMOST lab site!